Assembling instruction
Air-lifter setting
COMFORT 1QXLW sewing machine and overlocker table/craftn& hobby table
Q series tables are the real treasure for craft lovers. You can bring into reality all your creative ideas. Ideal for quilting/patchwork and sewing.
This table has air-lifter with capacity up to 20kg. The table is for large sewing machines and has storage space for big items such as embroidery module.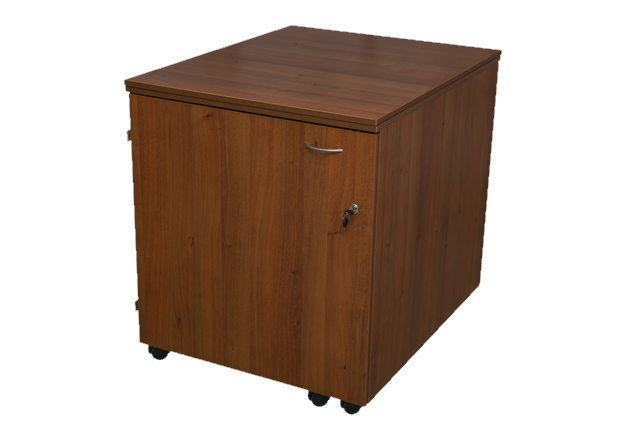 Dimensions
Features
3 step air lift system (with capacity 20kg) moves your sewing machine from storage(1) to flatbed(2) to free-arm position (3).
(1) storage position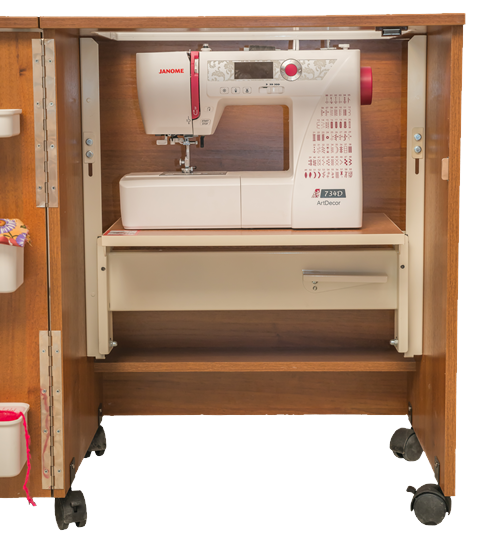 Insert for cutting can be used to increase working surface when sewing machine is in the storage position.

Attention! The insert is not included in the table set and it is sold separately!
(2) Flatbed position
We recommended to use sewing insert/sewing machine extension table/flatbed extension table to form flush sewing surface. It can be made to fit your sewing machine! Please specify the model of your sewing machine when you make order.

Attention! The insert is not included in the table set and it is sold separately!
You can set machine to the right level by using adjustment screws.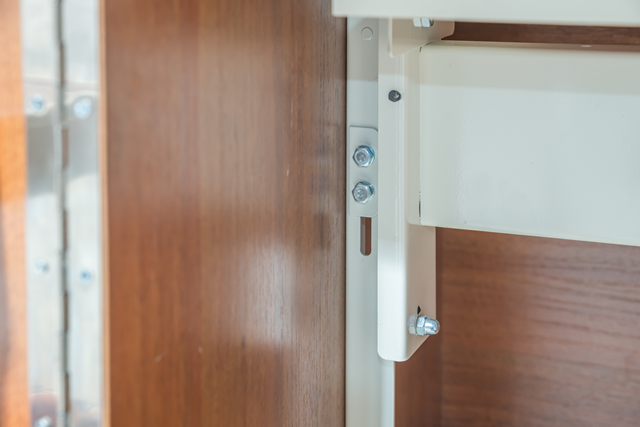 Free-arm position (3)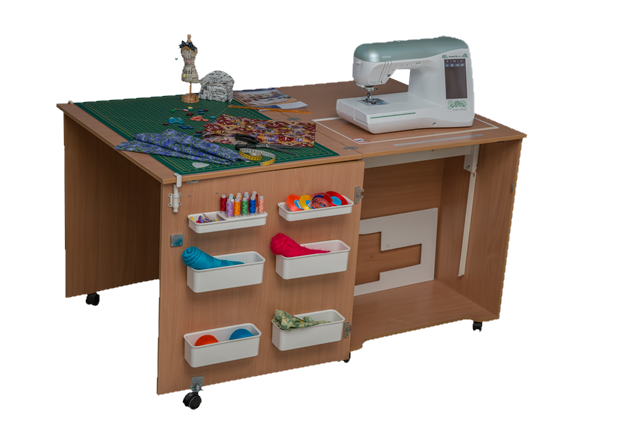 The insert can remain in place when you are not working and table's top is folded.
Ability of storage places such as set of door trays, vertical niches for magazines and patters on the right side of air-lifter.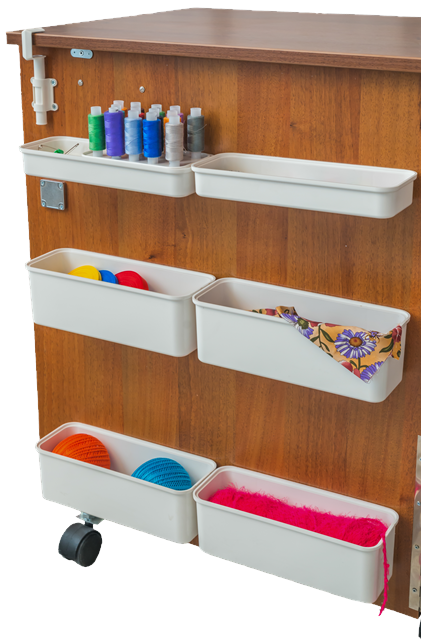 On the opposite side of the table there are 3 drawers for sewing accessories, sliding shelf with threads spindles for 56 boobins, shelf for overlocker storing and

storage space (690x870x205mm) for large accessories in the bottom part of the table.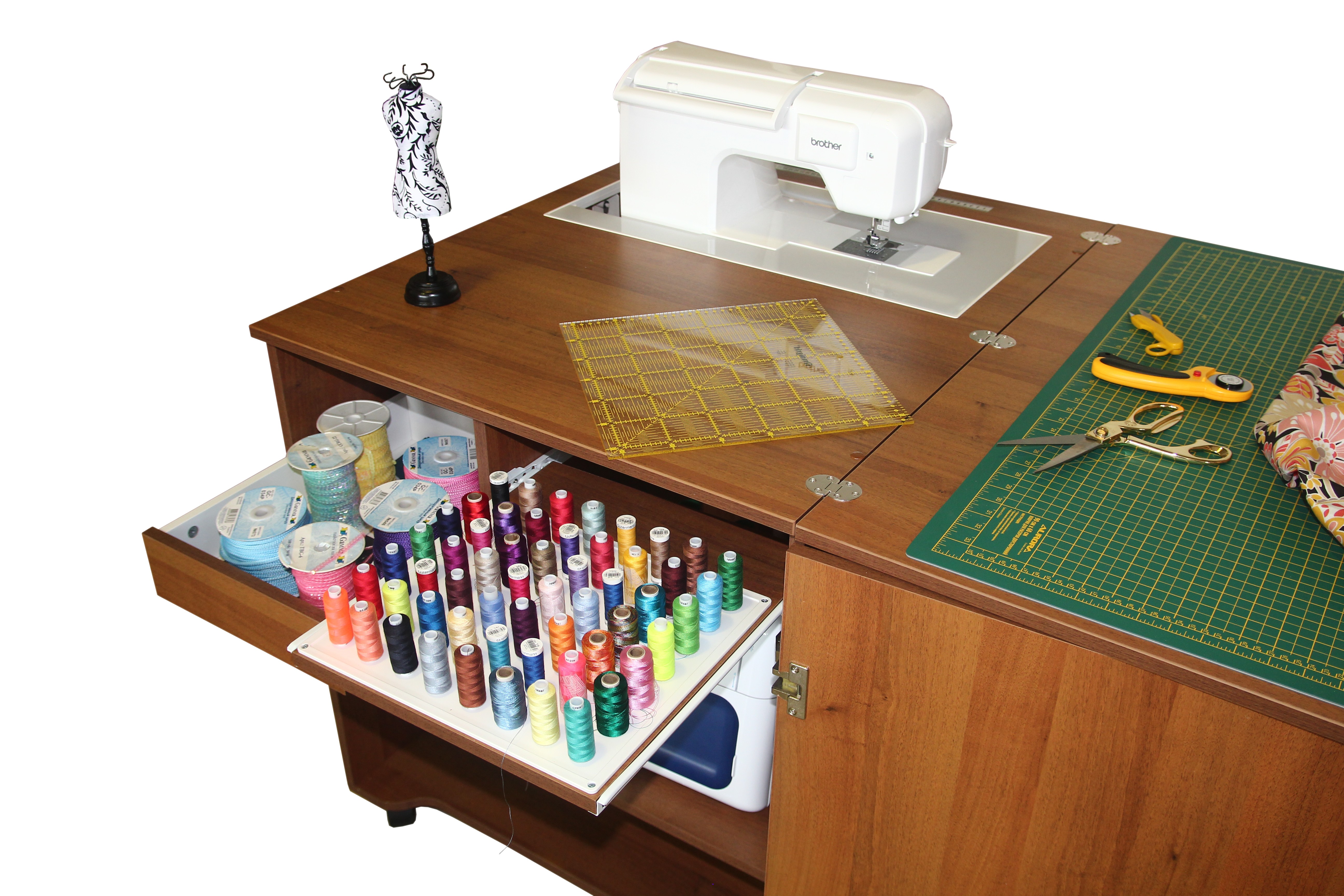 In order to compensate the increased table height, we recommended to use adjiustable hobby chair.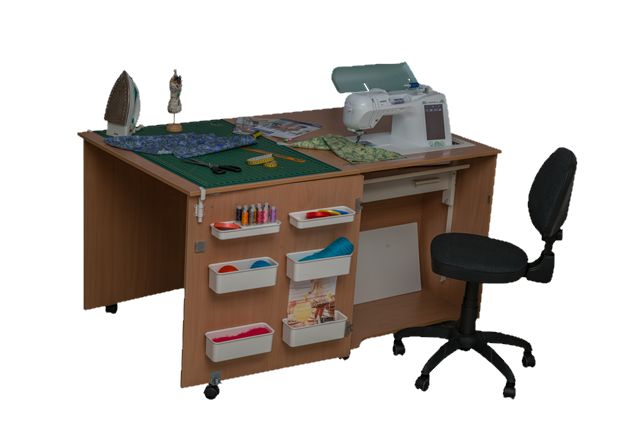 Opened door gives support for the lid/working extension that is fixed by stopper.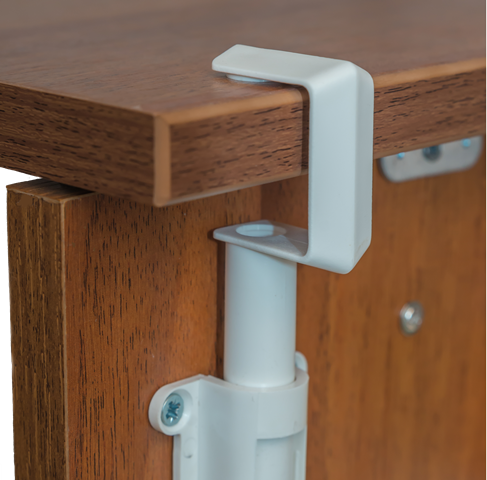 Fitted with lockable castors for easy movement from storage to working position
Locks for child safety when not in use.
Colours
Colour finishes available are Brown cassino ash, Oak medium-light , Beech ellmau, Lakeland acaia light, Platinum white and Silver.
Packaging
Flat-pack. Ready-to assemble sewing furniture. Item supplied in pieces packed into flat box for assembly by buyer. Step-by-step assembly manual/instruction included.
Lead time 60 days
СохранитьСохранитьСохранитьСохранить
СохранитьСохранить
СохранитьСохранить